let's focus on what is truly important
Everyone has different priorities and while checking off boxes on a list is important, there is a bigger picture that needs to be addressed. While a home might satisfy a list of requirements, if the house doesn't feel like home, then it isn't the right option! I never pressure anyone into anything they aren't comfortable with because I work for you! It is my duty to help you find the best option when it comes to your new home.
 Moving Truck up to 3 days ($400.00 value)
Social Media Advertising (up to $500.00 value)

Pictures ($150.00 value)

Matterport Virtual Tour ($150.00 value)

Video Tour ($300.00 value)

Feature Spot on Television (up to $3500.00 value)

Total Value - $5000.00
Price - Included With Listing
why working with me is different
I will help you every single step of the way to the new home you will love
Sometimes it's easy, other times it's hard, but every time it is personal! Do you need someone you can relate to and trust with buying or selling a home? Who not only will be able to assist you in the process, but also understands the market, has relationships in the industry, and takes care of all aspects of the transaction along the way. Plus someone who will give you a sense of importance (because you deserve it!). I have no doubt that I can assist you beyond your expectations.
BUILDING A RELATIONSHIP IS PART OF WHAT I DO
When I am asked what I do for work, the default answer is that I am a Realtor. However, I never feel comfortable with that answer! I prefer to focus on what I do for a living. In addition to working hard to accomplish my personal goals, I also strive to be a good wife, a great mom, and a genuine friend. So what I do for work is just a piece of the puzzle that gets intertwined into what I do for a living! As a Realtor, I help clients with their home buying and selling needs, but it quickly evolves into so much more than that. I get to know my clients on a personal level in order to best assist them with accomplishing their goals. Who are you more comfortable expressing what's really important to you? A realtor or a friend? I build relationships with all the people I work with, I am able to focus on what is truly important and best serve those needs. 
SALT LAKE COUNTY
While many visitors come to the area to see Temple Square and other historical sites, nearby canyons are well-known for skiing, camping, and enjoyable hikes.
TOOELE COUNTY
Tooele County is rich with heritage and tradition. Museums, monuments, and memorials cover the county. National Forest, Settlement Canyon, Middle Canyon, hiking, biking, camping, fishing.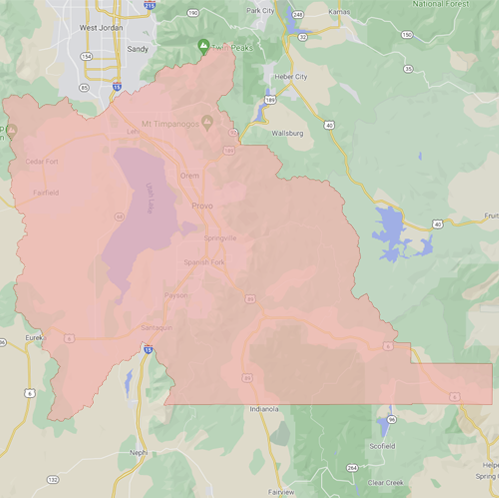 UTAH COUNTY
Utah County is only 35 minutes south of Salt Lake City, but it's a whole new world of exciting activities in Utah. You'll find activities for every season of the year.
DAVIS COUNTY
Davis County is the area's most popular playground, with 5 amusement centers, 10 golf courses, over 400 restaurants, the Great Salt Lake, and Antelope Island.